Our Research
Learn more about our projects and current research by downloading one of the papers or engaging with us using the contact form below.
Vehicle Fleet Choice
Have you ever wondered what the makeup of your future fleet will look like? Which composition would most reduce operational costs? In this white paper, we present our methodology.

Innovative Delivery Modes
Drones, cargo bicycles, static and dynamic transshipment points, mobile warehouses… These are some of the "hot" topics in last-mile logistics. But, are all of them useful? And if so, in what context?

60-minute Delivery
The I-want-it-now economy is here: customer expectations are changing and your operations will have to adapt. Achieving the service level required can be hard. Here are a few solutions.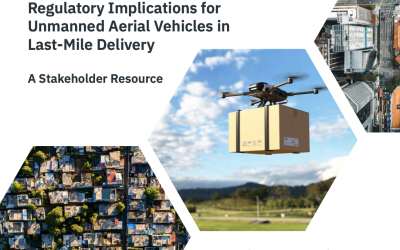 Published on MIT DSpaceAuthors: Farri T. Gaba and Matthias WinkenbachMassachusetts Institute of Technology, Center for Transportation & Logistics, Cambridge, MA 02139, United States Abstract This report examines the legal, regulatory, and societal barriers facing...
read more
Get In Touch
Interested in collaborating with us? Do you have a research idea?
Contact us to set up a time to discuss your ideas, questions, and business goals.
Email: megacitylab@mit.edu